Luxury house with pool for sale in Castellcir – 30 mi. from Barcelona: £ 618.000 / € 699,000
Luxury house with a built up area of 382 m2 on 2067 m2. of flat land. 10 bedrooms and 4 bathrooms. 2 floors. Separate garage. Pool and barbeque. Sauna and Jacuzzi.
The entire land and house project has been carried out with the advice and support of the Feng Shui Professor, Rik Vermuiten, always bearing the ecological aspects of the materials and the construction methods in the mind.
---
---
Several interior designers have taken part in the project, giving it an extra touch of quality and turning it into a design that is original, welcoming, luminous, modern and relaxing.
The foundation is made up of a 30 cm slab on which 80 cm high waterproof concrete blocks are supported and on which another 30 cm slab is supported. Openings around the foundations of the house help ventilate and insulated the house from dampness.
Laminated wooden beams certified by the German entity Otto-GraF-institute, DIN 1052 standard, distributed by Biohau, in the loft and on the roof.
For the insulation; no chemical materials like polyester, polyurethane or rock wool, so common in conventional constructions, have been used.
– All the insulation materials are ecological
– on the roof, 20 cm Biocel brand cellulose
– on the walls; 6 cm Gutex brand insulating bio wood fibre boards, solid, exposed work, air chamber, perforated brick and lime plaster.
– the flooring is 15mm Doussie parquet with 6 cm Gutex insulation with wood fibre boards.
Exterior carpentry with ecological varnished wood, double-glazing and metallic structure.
Interior carpentry with ecological varnished wood.
Heating and hot water through mixed gas-propane boiler with radiators in every room with a tank separated from the house.
Garage and service area (boiler, irrigation panel, water treatment) separate from the house with a total of 61 m2.
There is automatic watering with a tank that holds 50.000 litres, taking advantage of the rainwater from the roofs.
32 m2 swimming pool with automatic treatment installation.
Ten bedrooms, four bathrooms, one with hydro massage and solid wood sauna.
Video entry phone. Alarm. Piped music.
Cable computer network in all the rooms and Wifi.
UNIQUE!
This luxury house is for sale:
Sale Price: 699.000 €
---
---
Other unique houses near Barcelona
[/vc_column]
Wonderful Country house for sale in Castellcir – 30 mi. from Barcelona: € 595,000
Wonderful Country house of 300 m2 in Castellcir – Barcelona, Catalonia (Spain). Built on 2012. Excellent investment maintaining ties with Europe.
6 rooms, (35 m2 loft), a living room, 3 bathrooms, 44 m2 garage. Surface: 579.19 m2
Stone house for sale with 5 ha of land in a beautiful spot – 35 mi. from Barcelona: € 780.000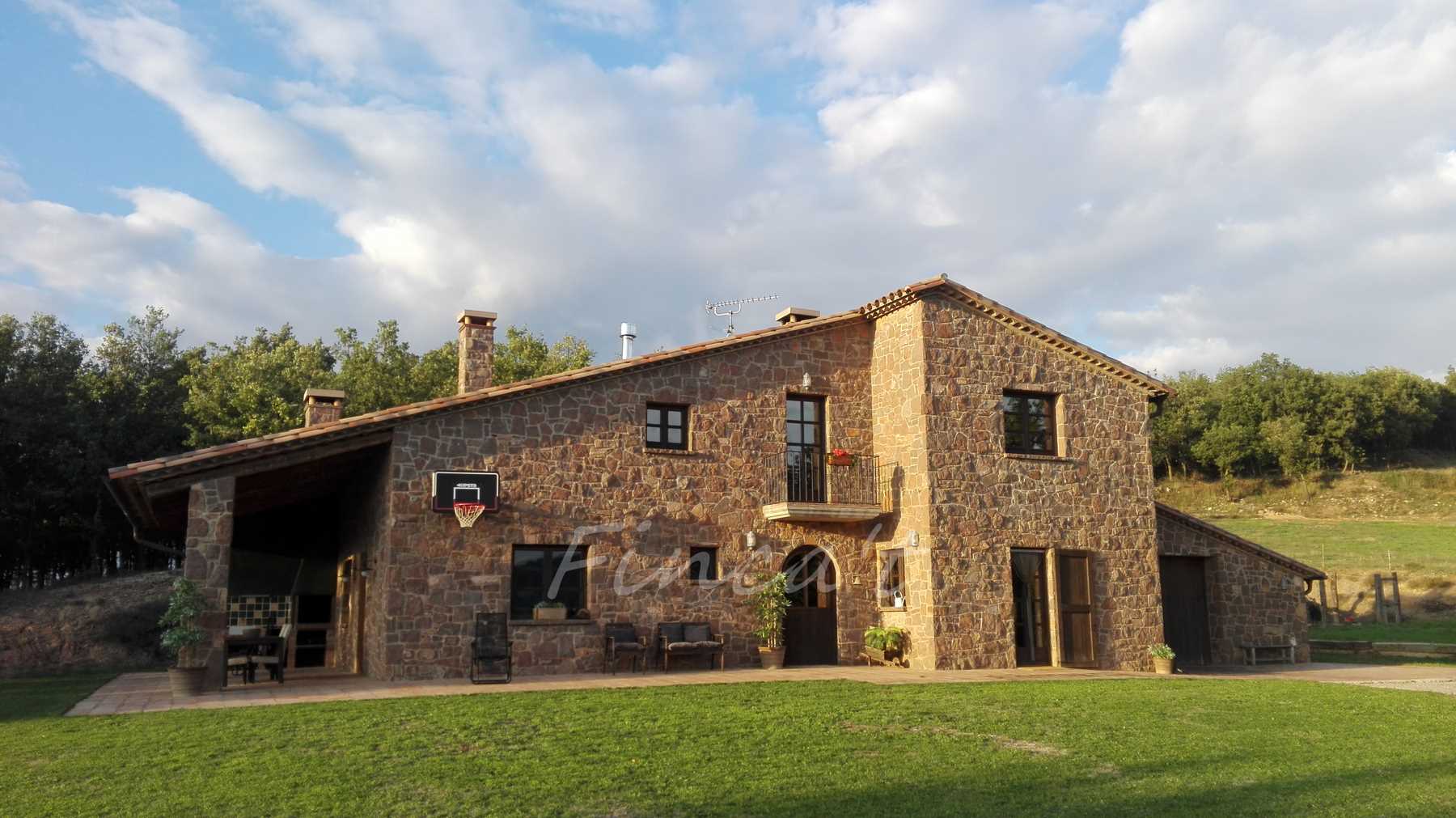 Exclusive rustic estate with 5 ha of land and a 337 m2 stone house and stables for 4 horses. Built on top of a hill and south-facing, the house enjoys marvellous views over the fields and forests that surround it, with the village of l´Estany in the background. Sunny all year round due it its good position, it is sheltered from the north wind thanks to an oak and pine forest.
5 ha surface area of which 2,8 ha are crop fields and 2,2 ha of oak and pine forest. From the top of the hill, north bound, we can enjoy spectacular views
See More
The modernist small palace of Tenor Viñas in Moià – Barcelona for sale: € 490.000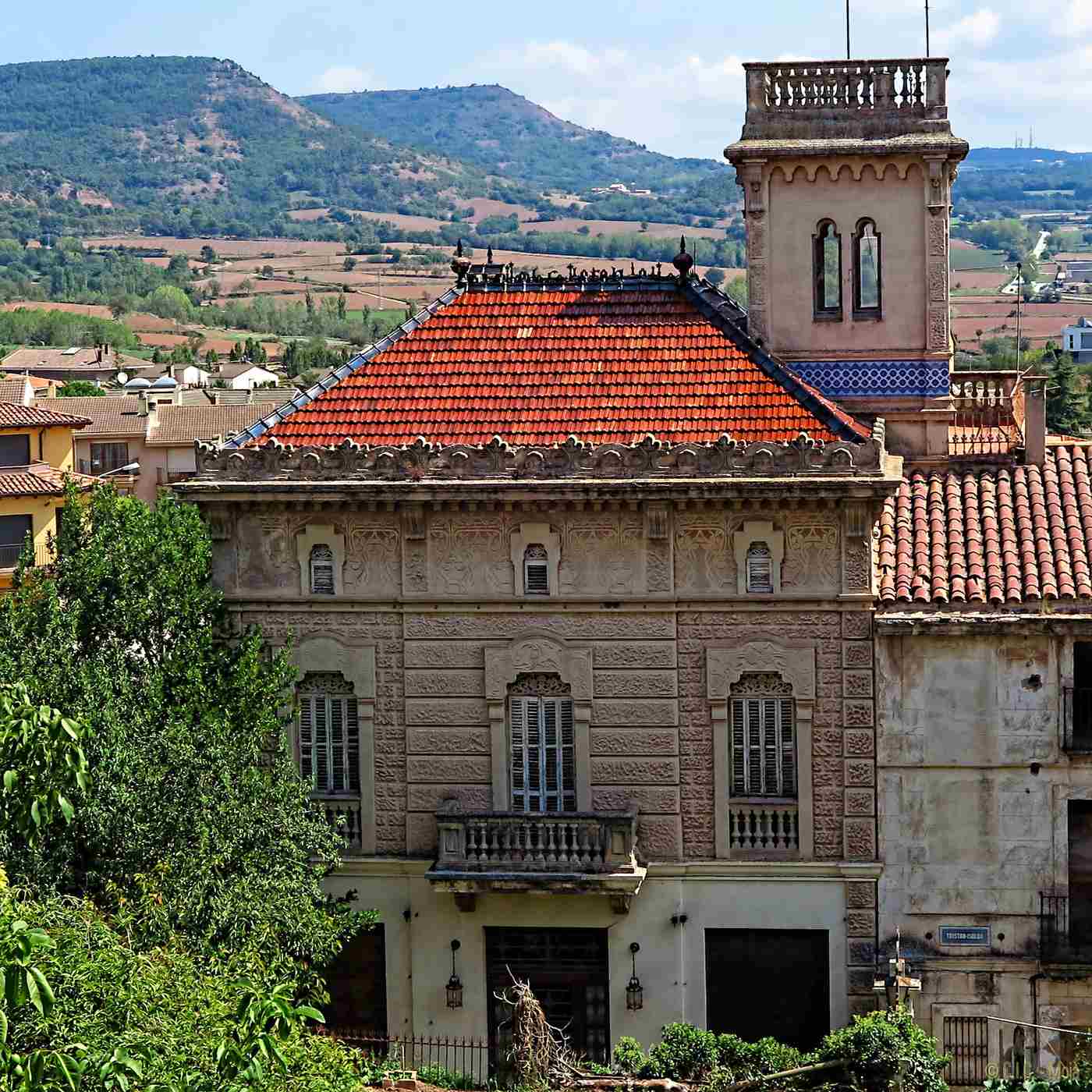 After 20 years of triumphs in the best opera houses in the world, the tenor decided to build this palace by the house of their fathers, under the great church of the village. Used as a residence by the famous opera singer, still it retains some of the furniture and decoration of early and mid-twentieth century.
See More
Manor House for sale in Castellterçol – 25 mi. from Barcelona – € 990.000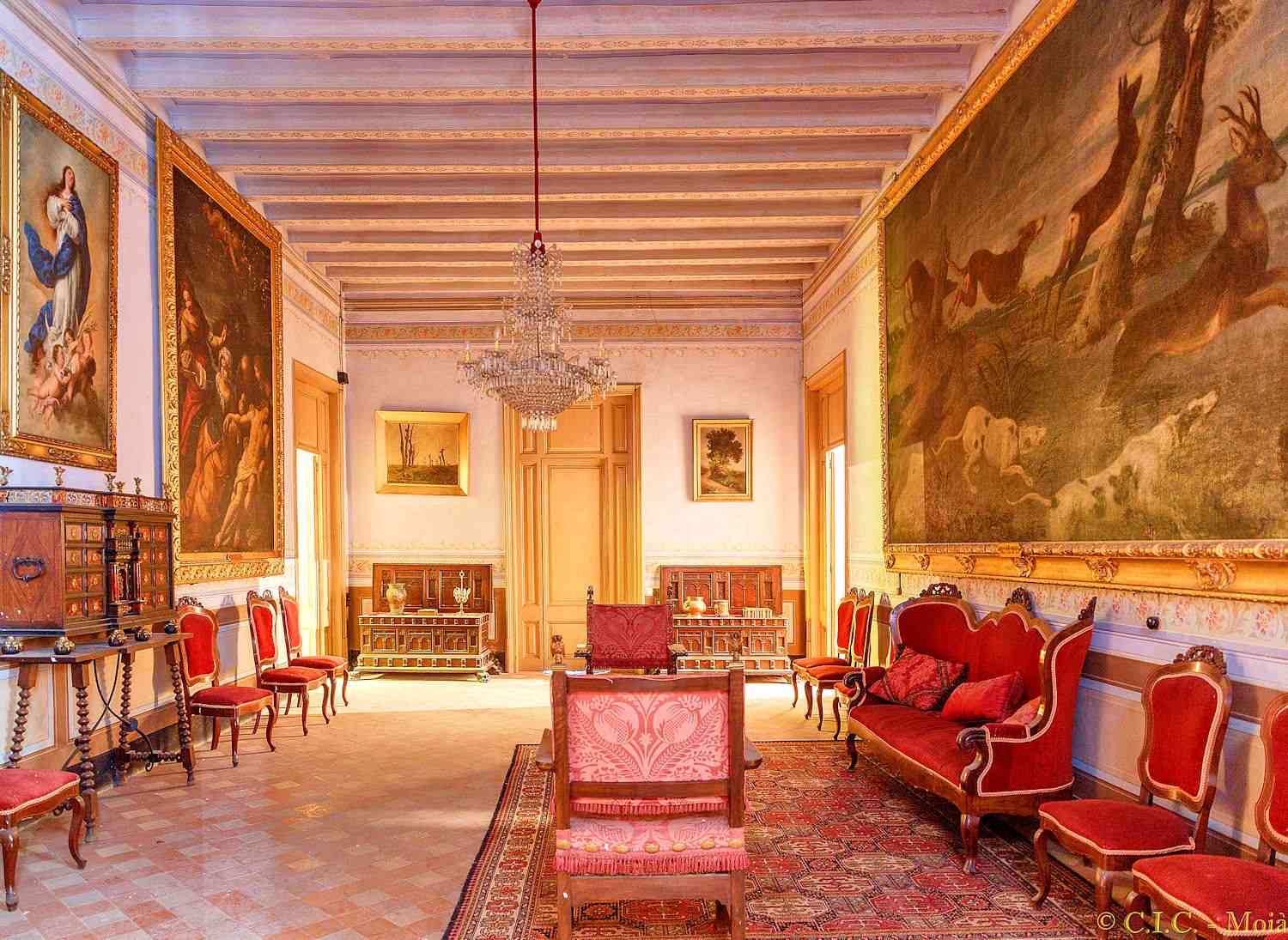 1900's style (Noucentisme) town house built at the end of the XIX century located in Prat de la Riba Square in Castellterçol. 1.926 m2 built on three floors. As the main facade is south-facing, there is a lot of sun all year long and good views over the lower part of the village. The 300 m2 garden has nice views with the village of Moià in the background. This view will be maintained indefinitely due to the restrictions placed on the building in front of it, which prevent it from building higher than its current height.
See More